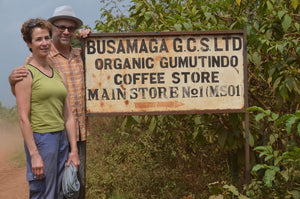 Earlier this year, our co-founders Mickey and Robbyn had the opportunity to travel to Africa to attend the African Fine Coffee Conference (AFCA) in Kampala, Uganda and to visit the Gumutindo co-op where our newest seasonal coffee is produced. Although the purpose of the trip was to attend the forum and explore different regions in Uganda and Tanzania, it represented much more than that. It also provided an opportunity to reconnect with old […]
The post The "Next Frontier" of Coffee: A Visit to Uganda appeared first on Salt Spring Coffee.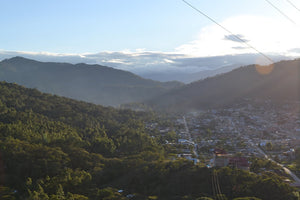 Last October, just over a year since our last trip to "origin" where some of Salt Spring Coffee beans are grown, I made a quick stop in Colombia before visiting one farm and three groups in Peru to connect with the amazing coffee-growers we trade with. The first stop in Colombia was to attend Let's Talk Coffee 2012 – a renowned conference for specialty coffee producers and roasters committed to […]
The post Reconnecting in Peru, via Let's talk Coffee in Colombia appeared first on Salt Spring Coffee.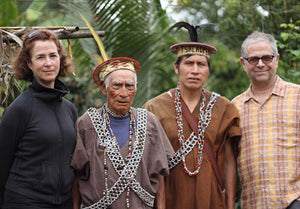 We're walking toward a group of farms and even from a distance you can see that one stands out. Its coffee plants are full of fruit and are fuller and more robust than the crops growing on neighbouring fields. A farmer named Paco works this small plot of land near the village of Tsachopen, Peru, and his farm is an example of what can be done with the careful investment of time — and a truly fair price for the coffee beans his lush and shiny plants will eventually yield.
The post What we pay for coffee appeared first on Salt Spring Coffee.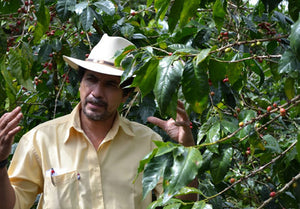 We've done a lot of direct trade work in Nicaragua in recent years, which is why it's no surprise that this large Central American country is one our favourites to visit. Visiting Nicaragua for the first time is a humbling and jarring experience. In Nicaragua they depend on coffee and there's nothing quite like a trip to the northeastern part of the country to drive that home.
The post Nicaragua 2012 Trip Report appeared first on Salt Spring Coffee.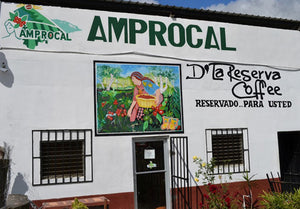 Generally speaking, in recent years Honduran farms have had a reputation within the coffee industry for producing average beans. Though, lately things have shifted and the coffee industry is taking note.
The post Honduras 2012 Trip Report appeared first on Salt Spring Coffee.