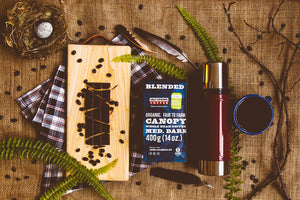 With the winter solstice nearing, we are taking a few moments to reflect on the warmer days of the year and our #canopybird campaign. With your support we were able to raise...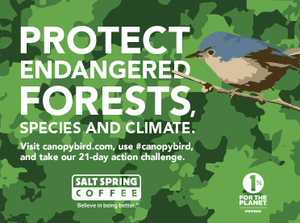 This season we're celebrating our commitment to a sustainable, healthy planet by launching #canopybird a fundraiser for Canopy, an award winning organization dedicated to protecting the world's forests. Canopy supports a number of ancient and endangered forests worldwide, but will use the money from the Canopy Bird campaign to focus on their work in British Columbia's Great Bear Rainforest.
The post Introducing #canopybird appeared first on Salt Spring Coffee.